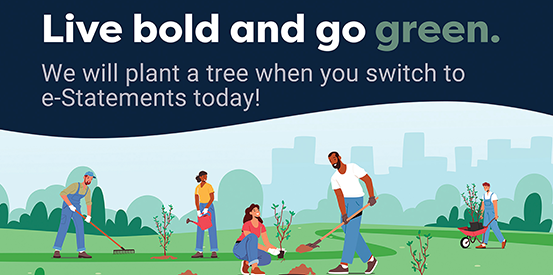 Between October 1 to November 30, 2022, for every cardholder that switches over to e-Statements or has newly enrolled in e-Statements, we are committed to planting one tree with Tree Canada for a maximum of 6,000 trees planted across Canada.


There are no payouts for this offer. Tree planting efforts will take into effect once the campaign has ended. Tree planting will begin in January of 2023.


This offer applies to all Consumer and Business card accounts who have newly enrolled in e-Statements or have switched from paper statements to e-Statements.