Buying your home away from home.
---
If you're looking at a place to host your future family vacations, or more of a reclusive getaway for a peaceful retreat, our in-branch experts can help you through the purchase of your home away from home. We know summer is short, let us help you make the most of it!
Financing options from mortgages to loans.
---


Straight Rate Variable with Cap
---
Our Straight Rate Mortgage, only it includes the flexibility of a floating rate and the added security of a capped rate. 



Flex Rate Variable with Cap
---
Offers all of the convenience of our Flexible Mortgage but includes the added benefit of a floating rate with the security of a capped rate. 
---
A straightforward mortgage offering the lowest rate and 
prepayment flexibilities
, without any extra perks.



---
An all-in-one product. All of your transactional, mortgage, loans and line of credit are in one convenient account.



---
Offers peace of mind as your rate is fixed throughout your term.



Leased Land Loans
---
At Cornerstone, we're always thinking of ways we can help to serve you, our member, just a little bit better! Your unique needs are the reason we offer products and services that provide you with the solutions you need to achieve your goals.
Purchasing a lake-front or near-lake property in Saskatchewan comes with the possibility that it is located on government leased land. This means you can purchase the home, but the land on which it resides must be leased. If you've been looking for a financing option to suit this very specific need, our leased land loan offering might be right for you!


Key Features of Cornerstone's Leased Land Loan:
---
Cabins purchased on leased lands are actually not set up as a mortgage, but rather as a loan.

Since it is a loan, it can be paid out at any time without a penalty!

Leased land loans require a conventional down payment of at least 25%.

Repayment typically takes place over 20 years, broken down into periods of 5 years.

If you have more questions, we're always here to help. Contact our experts today!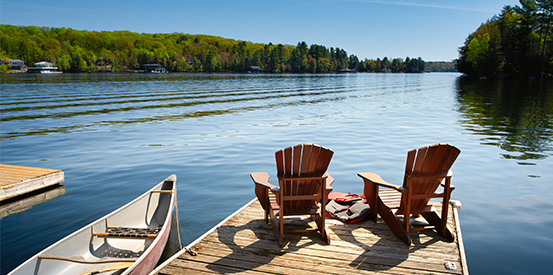 We have a history of providing leased land loans for some of the most popular lakes in Saskatchewan, but if you have another regional or provincial park in mind - give us a call and our experts will help you prepare for the next steps!
Kipabiskau Regional Park
---
Greenwater Provincial Park
---
Eagle Creek Regional Park
---
Katepwa Beach
---
Good Spirit Provincial Park
---
Mainprize Regional Park
---
Kenosee Lake
---
Duck Mountain Provincial Park
---
Fishing Lake
What to bring to your appointment
---
All borrowers / guarantors must bring: 
If you're new to Cornerstone - one piece of photo - government issued identification

Three recent paystubs or T4s; and one current paystub

Three years personal income tax




Offer to purchase