As a credit union, we do things a little differently. Our members aren't just customers, you're owners. One of the benefits of being a member-owner is you get to nominate and elect your Board of Directors.
Blair Van Caeseele
Tim Taylor
Edie Tarasoff
Lyle Weichel
Board Vice President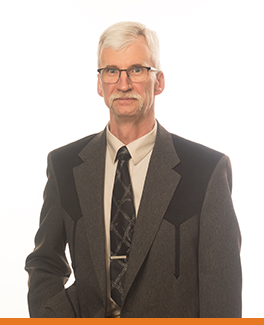 Robert Ross
James Knudson
Sue Kearns
Ty Kehrig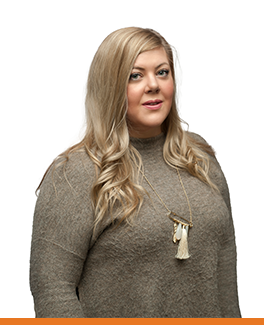 Nicole Campbell
Shelby Larose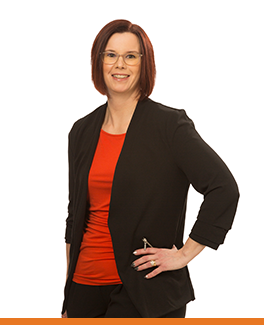 Blair has served as a board member since 2019 starting at Horizon Credit union.
Blair received his Bachelor of Business Administration from the University of Regina in 2006 and his Chartered Professional Accountant (CPA) designation in 2009. Since 2006 Blair has been working for the accounting firm of Prairie Strong Charted Professional Accountants in Melville with a part time office out of Balcarres. Blair became a partner of the firm in August 2022.
Blair moved to Melville from Langenburg in 2006. He currently volunteers with the Balcarres Broncs senior hockey team and enjoys camping, fishing and curling in his spare time.
Blair is a proud board member of Cornerstone Credit Union an organization that is fiscally responsible to its members well staying true to its co-operative principles.
Tim has been a Credit Union Director since 1994. He has fulfilled multiple leadership roles during his time as a board member, including Chair of the Audit Committee and Board Vice President. Tim has expanded his understanding of credit unions by completing many of the courses offered to directors. He has served on many other committees over the years.
Tim retired as the Principal of Dr. Isman Elementary School in 2016 after a term of 26 years. His combined career of teaching and administration was 41 years. He is still actively involved in education as a substitute teacher and as a volunteer coach for the high school curling team in Wolseley. He is involved in the Wolseley community by being a member of his church board, being a member of Wolseley Town council, and is also an active member of the Wolseley Lions Club.
Tim and his wife Darcy reside in Wolseley along with their son, Landon. He enjoys golfing, curling, and woodworking as activities when his busy schedule allows.
Edie joined Cornerstone Credit Union's Board of Directors in 2018. Edie was interested in becoming a Cornerstone Credit Union board member to have a hand in securing an accountable financial system that understands the needs of their members, wherever those members may live. She wants to ensure that Cornerstone Credit Union broadens services, remains competitive and attracts new members.

Edie is President of the Local Superannuated Teachers' Association, a member of the Wynter Wynds Community Theatre and Wynyard Hospital Auxiliary, as well as a leader in the Wynyard 4-H Light Horse Club. 

Her early interest in anything outdoors led her to training in recreation and education. Edie and her husband Lorne have raised two children and worked in the Wynyard area. She retired in 2008 from a gratifying career as an educator. She now teaches communications classes at the Carlton Trail Regional College. 
Lyle joined the Plainsview Credit Union Board in 2016 and currently serves as Vice President. Lyle owns and leads WestSource with his brother Tyler. WestSource provides project development, consulting, and EPC services to the renewable power and construction industries. WestSource is currently developing utility-scale wind and solar projects near Montmartre, Weyburn, Regina and Grenfell in collaboration with its development partner Kruger. Lyle holds a Bachelor of Applied Science Degree in Engineering from the U of R.

Lyle lives in White City with his wife Lindsay and their two daughters, Aria and Aurora. Despite his passion and vision for his business and a green/sustainable future, Lyle's most rewarding moments are those with his family.
Robert understands the importance of holding on to grassroots values and co-operative principles – where we come from and what the Credit Union System stands for. He also knows that in order to serve our members to the best of our ability, we have to keep changing and evolving.
Robert brings to the board table a balance of core values along with an open mind that change is a necessity. He has experience and knowledge in grain farming, livestock operation, 19 years experience in the Co-op Retail System and presently 20 years in the auction industry. 
Robert presently owns and operates his own auction and appraisal company. He is the past president of the Sask Auctioneers Association and has also served as a director on the Provincial Livestock Marketers Association. He also has past experience as a councillor for the Town of Ituna.
Robert understands your needs and can provide good insight to help guide our Credit Union into a successful future.
James has been a board member with Cornerstone Credit Union since 2001. He is proud to have been on the steering committee for two successful mergers. He looks forward to working with the new board members and seeing what lies ahead for the new and improved Cornerstone Credit Union.
James and his wife Leanne live on a farm near Archerwill. He is involved in a successful five-man partnership (Knudson Farms), in which he farms grains, oilseeds, and raises purebred cattle. Their twins Miranda and Justin have now both received University degrees. Miranda works full time as an RN at RUH in Saskatoon. After working as a crop inspector again this summer, Justin is interested in pursuing a degree in Law. 
Sue was born and raised in Halifax, Nova Scotia. She moved to Saskatchewan in 1980 and has lived in Kamsack, Glaslyn, Estevan, and now resides in Kipling since 1996.
She has served on the Board of Revision since 1997 to represent the RM of Hazelwood and town of Kipling. From 1990-1996 she did the accounting/reception in a small company. From 1996-2005 she was the Volunteer Coordinator in the Moose Mountain Health District and was a Real Estate agent in Kipling. From 2005-2020 she was co-owner of a family business in Kipling.
She has been married for 47 years and her family consists of her husband, 2 daughters, their spouses and 4 grandchildren.
Ty currently serves grain farmers across eastern Saskatchewan as an Exceed Grain Marketing Advisor. He works closely with grain producers to help discover the best marketing opportunities for their crops. In his role, he needs to be astute to the happenings of the world markets and how it translates to grain producers within Saskatchewan. As a part of Ty's service, he provides a holistic view of the farms current financial situation by assessing cash flow requirements, cost of production analysis and preparing capital budgets for future planning.
Ty has past experience in primary production agriculture as well as prior work in the accounting industry. He holds a degree from the University of Saskatchewan in Agribusiness and is licensed as a Registered Professional Agrologist within Saskatchewan.
Ty believes in the core values of the credit union system. A lending institution that is connected to the local needs of the community is crucial to the success of rural economies.
Ty resides just outside of Tisdale with his wife Chelsea and young daughter, Annah.
Nicole has served on the Board of Cornerstone Credit Union since 2014.  She has served on the Governance & Conduct Review Committees, Audit & Risk Committee, & the HR Executive Committee.

Nicole is a small-town Saskatchewan girl with big dreams who is passionate about Saskatchewan, as well as seeing growth in business, industry & agriculture within our province.  She is the Vice President of Concrete Sask. & has served on their Board of Directors for 5 years.  During her time with Concrete Sask. she has also chaired the concrete paving committee & had the privilege to represent the association at both Federal & Provincial Industry Lobby Days.

Nicole is the 3rd generation owner of Yorkton Concrete 2012 Ltd, a redimix/precast concrete plant & granular material supply business based in Yorkton SK.  She has been working in the family business since 2006 and began purchasing the business in 2012.

Nicole is very proud to be serving as a director of Cornerstone Credit Union, a strong & progressive organization rooted in its commitment to our members & communities.
Shelby currently serves as Board Member with Cornerstone Credit Union's board. She also sits on the board for SK Women in Ag as a Director and Communications Committee Lead. 

Shelby has a degree in Agronomy and Agribusiness from the University of Saskatchewan and holds her PAg and CCA designations. She currently works for Loveland Products Canada (a division of Nutrien Ag Solutions) as a Proprietary Products Manager within Saskatchewan.

Shelby grew up and currently lives on a grain farm with her family near Windthorst, SK.
Heidi entered the credit union system as a Director at Horizon Credit Union in 2004. Heidi is the President of the Cornerstone Credit Union's Board. She has volunteered and worked on various boards at the local and provincial level since 1995.
Heidi obtained her Bachelor of Arts from the University of Saskatchewan and her Bachelor of Education from the University of Regina. She is currently employed as a substitute teacher in the Melville area. This allows her the time to work with her husband on their 1300-acre family farm west of Melville. She is married to Doug, who works as a locomotive engineer for CN. They have two children, Julia and Graeme.

Heidi spends her free time volunteering as an official for Skate Canada-Saskatchewan. She is an avid camper and loves to travel, enjoys learning new things, reading, gardening, and podcasts.